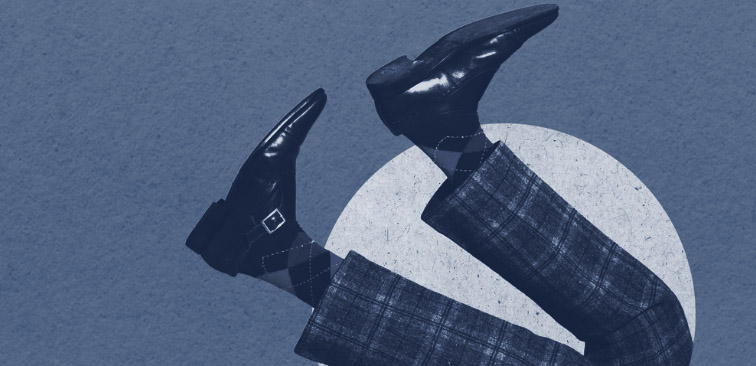 THE WAY TO THINK OF STRATEGIES WHEN INUNDATED BY DAILY LIFE
The unprecedented disruptions of the last two years: the pandemic, then the war just across our border have refocused our attention to the "here and now" corporate management – we have been considering social issues, what we can do for our employees and for those most affected, how to address issues of concern, and what the current needs are like in the midst of it all and how the company could respond to them. At the same time, we have been looking into what will now allow us to survive or grow. Operational management has the upper hand. In many cases, it is not surprising, because consumer behaviour has changed and we have tried to adapt companies to these changes, often completely departing from previous directions of operations. For some, this situation meant growth incomparable to previous business trends, for others it was a challenge and a struggle for survival. In many cases, however, we observe that employees need to see the bigger picture – they are not able to maintain proper motivation without having a broader perspective.
Operating on an impromptu daily basis is exhaustive, costly and ineffective in the long run. It happens so because good cooperation of teams and their leaders in pursuit of a coherent vision is the foundation of a healthy growth organisation. In the publication The Social Responsibility of Business is to Increase Its Profits, Milton Friedman argues that the goal of business is to serve its owners, and what this means for leaders is that generating the greatest possible profits is the main goal for both them and the company. Today, this statement is badly outdated, and companies must provide a certain social value in order to be profitable.
The human being and the environment are becoming the value in the first place – at least at the level of real actions and communication. This is what the younger generations want, and this is what communities which have experienced many changes over the last two years respond to, and as a result, they have started to look even more closely at their lives and their values. It makes even more sense to find answers to normal human questions like: "why" our company operates, what higher value it creates for the world (or even the local community).
People want to feel that what they do, what they uphold, what they devote their time to, makes sense. Therefore, a vision which is presented should look to the future as it is the vision that people will want to work for, and customers will be willing to purchase products or services. And the actions taken in the short run, "here and now", should lead towards this. The famous why propagated by Simon Sinek is therefore no longer the domain of the best, but the key foundation on which the strategy of the organization should be built and to which the aspirations of the values created for society, customers, employees and, as a result, investors should be subordinated.
It is thus crucial to take a moment to reflect on the future. Why do we take action? Who do we want to be? And what does it mean to win? These are questions about strategy. The next questions should concern how we implement whatever we have defined in the strategy, taking into account tools and ways of communication for agile organizations. These are questions about operational management and the specific priorities which the organization is guided by [we write more about this in the free e-book Going Global. How to develop your business abroad? Step by step]. 
Strategies for new, changing times
As we have already presented above, defining a strategy for the new times should place the company in a greater context, owing to which it will overcome crises. The fundamental aspect for achieving crisis resilience is the involvement of people – employees and customers. In order to achieve this, one needs to communicate values which are important to them – only then, also in the long run, will the company yield a specific financial value for its owners.
Allowing space for great dreams and using them at the level of strategic challenges, then designing operation-oriented priorities which will take these values into account, we stand a chance to build a company with employees happily willing to get up on Monday, Tuesday and… every next day of the week. All the more, TODAY it is crucial to summarize these last two years, unite employees and set goals which are important for the company in the long term. This creates a chance that even in those companies where the team is burned out by operational work and fighting incessant fires, it will regain its strength and will continue to follow its leaders, with the prospect that working here makes sense and that in the place where they currently are, they create greater value.
Start by taking a look at what is going on in the market. Encourage the team to do the same. Take the time to summarize the changes occurring recently and what they believe in. Also, have a chat about what is going on in the sector in their opinion. Give yourselves space to reflect upon the changes and expectations for the future. When such huge shocks have already been experienced (COVID or the conflict Russia and Ukraine), in practice it means that we know how to react to unexpected situations – talk it over with the team. Draw conclusions. These experiences may offer you patterns of behaviour that you will want to record as values, but also include them at the level of operational strategies. Owing to this, the transition between long-term strategy, operational strategies and sudden events will no longer be so exhaustive and surprising for the team.
Developing certain rules or even creating procedures will make the team feel safer on the one hand, but also, on the other hand, they will be able to adapt to a sudden change. The strategy should go hand in hand with answering the question: WHY do we take action? It should be simple – preferably written in the form of legible one pagers. It should take into account specific priorities of action, with specific resources and teams assigned. Most importantly, however, it should have a predefined cycle and method of communication, so that possible changes can be implemented more efficiently.
Implementing a vision vs. pressure to achieve short-term results
It is worth implementing four things in order to maintain the focus on the vision and strategic goals, which generally have a long-term perspective.
Plan and communicate. Structure annual planning and combine this with the way you communicate monthly or even weekly. Confront short-term activities with strategy and vision – that is, try to determine how they affect it or how they implement the assumptions. In practice, this means starting annual planning with a reference to a long-term vision. It is a good idea to summarize what has been done in a given year and where we are in terms of implementing the vision, as well as to plan what we want to finish next year – with what effect and go about planning how to get it done. What actions, investments, innovations and resources will lead us towards this goal? What hazards may emerge along the way? Try to plan your reaction beforehand in case they actually happen. For the implementation of this plan you may find useful the material which we posted in the e-book, in the section I.A. – download here. An additional effect which is achieved thanks to such an arrangement of planning will be the fact that the individual actions of the teams will refer to the vision, that is, they will pursue a common goal and complement each other. Thanks to such planning, everyone in the team knows that by achieving specific short-term goals, they contribute to the implementation of the long-term vision. Harmony appears between short- and long-term planning in a natural way. 
Innovations and experiments. Teach your team that plans are made in the context of knowledge and experience at a given moment, so it is natural that we do not know everything straight away. We have a narrow picture and over time we can gain more competences and experiences. Therefore, it is important to implement a culture of experimentation – testing statements A, B, C, variant planning and in regular cycles of drawing conclusions, which may have an impact on improving the assumptions of long-term strategies and short-term actions. It may turn out that after the tests, other projects will lead us more effectively to the intended goals or that the general vision needs to be modified – because we have seen that our contribution may have a wider scope.
Team development. Without appropriate training and enhancing the team's competences, which are intended to facilitate understanding its impact on the implementation of the vision and improving it with regard to competences, enabling employees to plan and conduct these activities more effectively, it is difficult to talk about success. Imagine the company Apple which sets itself the goal: "In everything we do, we try to undermine the status quo. We want to think differently. And our products must be easy to use and beautifully designed. We happen to make great computers". What would have happened if their technology and design experts had not gained new experience, and their UX experts had not learnt customers' behaviour? How could they have implemented a product which is "easy to use"? How could they have challenged the status quo if they had not been encouraged to work with other industries, companies like Microsoft or consultants like Ideo? Thanks to this, they expanded their way of perceiving things.

Shaping the processes of the team's development is important in relation to the promise made – the vision, your "why" of the company. Inspect how prepared your team is and what it needs to deliver your strategy as best as possible. At this point, it is also important to identify the key roles and functions in the team, to think about what will happen when they are missing – the smaller the team, the more critical this process is. Replacement of functions is more difficult. Make processes proceed smoothly and give thought to which processes could benefit from employing external teams and how to integrate the work of advisors, service providers, and the team within the organization in order to work together with a view to achieving one specific vision.
Processes. The rhythm of meetings, their scope, division of functions, specific KPIs – all this will give you an opportunity to react quickly to changes. Keep in mind that not everything can go according to plan. Make assumptions about how you will proceed then. By setting a certain rhythm in the organization, you make the team integrated, properly informed, operations are carried out at a certain pace, and you can discern crisis situations before they actually occur. Such operation largely protects the company from descending into the crisis of chasing its own tail and constantly counteracting "fire outbreaks", because who is able to withstand it for a prolonged time?
Final reflections
Good harmony in the company will be visible when you master the interplay of long-term vision, which makes more sense for the team, with short-term operations. When team members see that what they are doing adds value, they will be happy to engage and will be ambassadors for the company outside in a natural way – which is important in attracting customers and even talented individuals from the market. When you build this type of organization, it will be more resistant to unforeseen turbulence – because people will stand behind it. At the same time, it will provide more value for shareholders in the long term. Every entrepreneur knows that the greatest problem in the company is the loss of key employees in teams – this equates costs and time. When the team cannot sense value, does not feel attachment to leaders or the vision reinforced by them, it will be hard to build the company in a stable and long-term way.
Back to articles